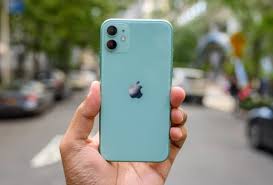 Here at Flexsimba, we are passionate about anything mobile phone related, from the latest phones, to great SIM only deals and not forgetting the accessories to match.
In light of that, if you're looking to upgrade your mobile phone, it may be worth waiting a few more days until Black Friday.
With the latest mobile phone technology regularly flooding the market, here's a quick guide of 4 of the top providers to help you decide which may be best and which can be used with your Flexsimba SIM only card from £10 per month.
Available in black, green, purple, red, white, and yellow
Internal storage from 64GB to 256GB
6.1" retina display screen and Dolby Atmos sound
Water and dust resistant, withstanding a water depth of 2 metres for 30 minutes
Dual rear camera, 12MP, wide angle and ultra-wide-angle lenses
12MP front facing camera, now allowing slow motion selfies- 'slofies'!
Apple boast this is the fastest CPU in a mobile phone yet
Can fast charge (charger sold separately) up to 50% in 30 minutes
Facial recognition technology that can adapt to makeup or wearing glasses.
Prices available from £729 to £879 depending on internal storage.
Samsung Galaxy S10
Available in in prism black, prism green, prism silver and prism white
Internal storage of 128GB and a MicroSD slot for additional memory up to 512GB
6.1" OLED infinity O display screen and Dolby Atmos sound
Water and dust resistant, withstanding a water depth of 1.5 metres for 30 minutes
Ultra-tough curved glass screen, with fingerprint recognition and front camera both embedded.
3 rear camera lenses, one at 12MP (wide angle), a second zoom lens also at 12MP and the third lens is a 16MP ultra-wide-angle lens.
The front camera is a dual pixel lens at 10MP.
There is an adaptive fast charge feature and wireless charging. You can share your battery power with Wireless Powershare, compatible with another wireless charging phone.
Security is now at the front of the phone, unlike previous models, with facial, fingerprint and PIN code technology.
Bixby personal assistant is installed to help you with almost anything.
Prices vary from £604, best find was on Amazon.
Huawei P30
Available in black, aurora and breathing crystal
Internal storage of 128GB and an option to raise this a further 256GB by inserting a nano SD card.
6.1" OLED display screen with curved, double-sided glass
Rear cameras consist of 40MP, 20MP, and 8MP lenses including a tele photo lens and an ultra-wide-angle lens.
The front facing camera is another high spec addition at 32MP
Offering one of the best batteries on the market, this also has a fast charge feature, allowing 60% charge over 30 minutes.
Also contains fingerprint and facial recognition as security features.
Prices vary from £447, best price found on Amazon.
Google Pixel 4
Available in Just Black, Clearly White and Oh So Orange (Coral)
Internal storage of 64GB or 128GB and unlimited Google Photo storage
5.7" FHD+ screen
Water and dust resistant- a water depth of 1.5 metres for 30 minutes
2 rear cameras, one at 12MP and the second is a 16MP telephoto lens
The front camera is 8MP
Good battery life with wireless and fast charging possible
Whilst there is no fingerprint sensor on this phone, there is a facial recognition which includes facial mapping
Prices vary from £669 from various retailers
| | | | | |
| --- | --- | --- | --- | --- |
| Specifications | iPhone 11 | Samsung Galaxy S10 | Huawei P30 | Google Pixel 4 |
| Dimensions (mm) | 150.9×75.7×8.3 | 149.9×70.4×7.8 | 149.1×71.36×7.57 | 160.4×75.1×8.2 |
| Weight (g) | 194 | 157 | 165 | 193 |
| Screen size (inches) | 6.1 LCD | 6.1 AMOLED | 6.1 OLED | 5.7 |
| Rear camera (MP) | 12 x 12 | 12 x 12 x 16 | 40 | 12.2 x 16 |
| Front camera (MP) | 12 | 10MP dual | 32 | 8 |
| Internal memory (GB) | 64-256 | 128 | 128 | 64 or 128GB |
| External memory (GB) | not available | Micro SD card up to 512 | Nano 256 | Free Google cloud storage |
| Water/dust resistant | IP68 | IP68 | IP53 | IP68 |
| Talk time (hours) | n/a | Up to 21 | Up to 28 | Up to 27 |
| Battery size (mAh) | 3110 | 3400 | 3650 | 2800 |
| Face/ fingerprint ID | Yes / no | Yes / yes | yes/ yes | yes / no |
| Wireless charging | Yes | Yes | No | yes |
| Fast charging | 50% in 30 mins | Yes | 60% in 30 mins | yes |
| Operating system | IOS 13 | Android 9.0 (Pie) | Android 9.0 (Pie) | Android 10 |
| RAM (GB) | 4 | 8 | 6 | 6 |
On the whole, these are 4 great mobile phones to choose from. Each phone brings an array of quality specifications but by and large not too many negatives.
So, which phone takes your fancy?
For us, it has to be the Samsung S10. We have used both Apple and android devices yet android just clinches it for us every time. We feel there is more freedom with android for a start. The apps can be cheaper, but both operating platforms offer mostly the same apps. You can be too tied in with Apple. But there are millions of die-hard Apple fans, so they are clearly doing something right!
The S10 has a great camera, almost unrivalled (admittedly, Huawei do top the above 4 phones regarding camera experience). It has more additions than the previous Galaxy S ranges. Night shots are crystal, zoom is stunning, and it even has a dedicated 'food' mode!
Whilst it also offers a lot that the others do, such as a fast charge aspect, extensive internal memory etc, it beats the others with the available RAM. We like the fact that you can add surplus storage in the form of a memory card- great for storing the extra photos and videos you'll be taking with that amazing camera!
The viewing experience on this screen is magnificent, with crystal clear views and outstanding sound. Included with the phone are the AKG ear buds allowing you to immerse yourself in whatever you are watching.
The battery life is superb, and the wireless charging feature is a splendid aspect. Although the wireless charger has to be plugged in, there is no more fiddling with extra cables which in turn also reduces wear and tear on your device. Plugging and unplugging will, over time, cause a certain amount of detriment to your device.
In essence, we all look for something that suits our individual needs. What one person sees as a must may be of little importance to the next. Hopefully this article will help guide you towards making the best decision for yourself.
Whichever phone you choose, you don't have to be tied into an expensive contract for data. The Flexsimba SIM only card gives you more freedom from only £10 per month, for all of your data and text needs.
If you are looking to buy a new handset, visit PixieLoans to help get finance you may need.