Many of us have that old phone, been dropped 100 times, has a couple of scuffs around the edges but it served us well. Some would call that an unwanted phone, some would call it an old phone. Either way, here are the best places online to sell your old or unwanted smartphone to someone who wants it.
We have all been there after a phone upgrade: left with our old phone (or unwanted phone) that still works perfectly well, but is going to be consigned to a drawer. Because it's a little slower than it was, or the battery life just isn't what it used to be.
So let's look at the best places to sell your former phone online and offline, so you can make some cash, and pass on your gadget to someone who wants it.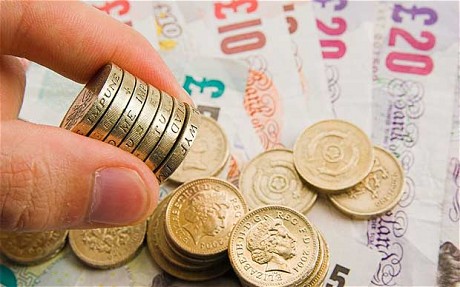 eBay
The most obvious place is eBay, but with good reason. It is the platform that will give you access to the most potential buyers. A large percentage of UK adults have an account. If you've never sold on there before, you can easily set up a user account, and from there it's easier to post a listing for your phone using the app rather than the desktop version.
From the app, you can snap pictures and fill in the description and all the other fields easily, as well as monitor your bids and reply to any potential bidder queries.
It is then the best place to notify winning bidders that you have posted the item. An all-round excellent app and service, the only downside being the fees eBay will charge you for selling on it.
Gumtree
Gumtree is an established but less 'shiny' selling service compared to eBay. It is similar in the way you categorise listings to sell but it's not as automated as eBay.
You will also need to arrange for the buyer to collect. Remember to do this safely, in a public place and bring a friend if possible.
Not that every buyer on Gumtree is out to steal from you, but we've heard it happen.
This is to be overly cautious though as most people who use the service are lovely, like-minded people and Gumtree is a quick way to advertise your unwanted phone.
Envirofone
Envirofone is an environmentally friendly way to get rid of an older device, as it will be either resold in the UK, refurbished for a developing country, or recycled if it's beyond repair.
Prices are competitive, and you can get 10 per cent more if you're willing to sell it for 'Envirocash'. Essentially in-store currency to spend in the Envirofone shop, where the company sells some of the refurbished devices.
Music Magpie
This service draws you in with the attraction of an immediate quote for your device. Simply visit the site and type in what phone you want to sell. You then select a couple of things like the storage capacity and physical condition.
It offers pretty decent prices even on smartphones that are a couple of years old. A good condition unlocked 16GB iPhone 6 will get you £90+ right now, even if you don't have the charger or box. That's pretty good.
Just visit the site and type in the phone you want to sell to get started.
O2 Recycle
You're probably more likely to think of O2 as a place to buy a phone rather than sell one. In fact, the network's O2 Recycle scheme is a great way to make some money off an unwanted phone and get kudos for doing something good for the planet.
You don't have to be on O2 to use the service. It accepts a wide range of handsets, with very competitive prices.
Because devices are recycled O2 will still buy a faulty device but may pay you less for it, as fewer of the parts will be salvageable.
Apple GiveBack
Similarly, Apple's GiveBack scheme lets you trade in your phone and promises to recycle it responsibly.
However, the catch here is you won't get paid in cash. Instead, you'll get an Apple Store Gift Card.
Even if your phone (or another device, Apple's not fussy) isn't eligible for credit you can take it to Apple GiveBack for them to recycle for free.
Amazon
It's a slight faff to set up but signing up as an Amazon seller will get you a global buying audience.
Here is our guide to selling stuff on Amazon.
Once you're on the platform, your listings can appear on very popular search terms. Particularly if you're looking to sell an iPhone or another sought-after handset. The system is not quite as polished as eBay's but it's a decent alternative.
Facebook Marketplace
Facebook's Marketplace is a location-based place to buy and sell stuff, including phones. You can post items very easily, almost like a Facebook status in fact, and the system is simple to get the hang of.
You can set which locations you'd like your items to display. However, bear in mind it's quite like Gumtree in that pick up upon purchase is usually necessary for your buyer. And remember to be cautious about who you sell to. Check that their profile is real by checking their number of friends, their profile, postings history, etc… DON'T trade with someone with 1 friend and no 'story' attached – they aren't using their real profile for a reason.
CeX
Now a staple of the British high street, CeX has been about for around ten years and is a good place to sell your phone. People are now able to buy or sell devices online, but it's often easier to sell your phone in the store.
You can swap your unwanted phone for cash or for in-store credit, the latter being worth more. You can sell online as you might with Music Magpie by sending it off, but you'll get cold hard cash simply by popping into a store. There's probably one near you.
Like what you've read? Check out our latest blog post about 4 Tips to Reduce Your Mobile Data Allowance on how you can take control of your mobile network.